PNB Unveils the New Jewelmer Joaillerie Platinum MasterCard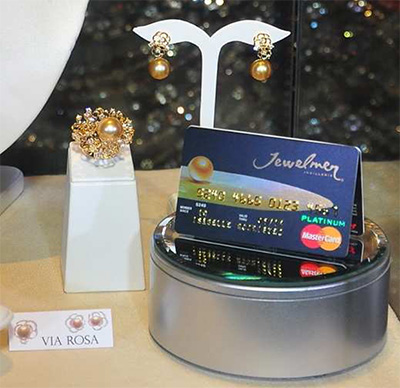 Philippine National Bank (PNB) recently introduced the new Jewelmer Joaillerie Platinum MasterCard last May 21, 2013 in a private cocktail event held at the Salon de Ning at The Peninsula Manila. Hosted by model and actress Angel Aquino, the event was filled with glitz and glamour as jewellery lovers, friends, and some noted personalities gathered to witness the unveiling of this exclusive card. As a highlight to the event, a mini fashion show was held to exhibit some of the finest pearl collections of Jewelmer Joaillerie.
Jewelmer Joaillerie is an international luxury brand established in 1979. Born out of a commitment to exceptional South Sea pearls and exquisite fine jewellery, Jewelmer Joaillerie showcases the distinctive style and creative harmony of French design and Asian sensibilities.
With the new Jewelmer Joaillerie – PNB Platinum MasterCard, cardholders can indulge in the most lustrous cultured South Sea pearls expertly crafted into fine jewellery. What's more is that cardholders get to enjoy 20% discount on their birthday month; receive loyalty gifts; avail of 0% installment terms of up to 24 months and many more.
For more details about this exclusive card, you may call Ally Live at 818-9-818 or log on to http://cards.alliedbank.com.ph or www.jewelmer.com.