ROPs and Philippine Corporate Bonds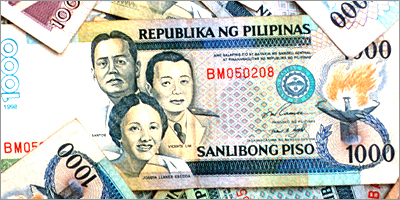 Are you looking for other ways of investing your excess funds that you prefer to be denominated in US dollars? You might want to consider investing some in ROPs. ROPs is the acronym for the medium to long-term bonds denominated in US$ that are directly issued by Republic of the Philippines.
Do you want further diversification of your US$ fixed income investment portfolio? You might be interested in US$ denominated Philippine Corporate Bonds.
You can buy all these from PNB.
You will enjoy high yields from these financial instruments with a minimum investment of USD 20,000.
These pay you interest regularly until maturity until you sell the security back to us before it matures.
Philippine Corporate Bonds are available from time to time, inquire its availability at investmentsdistribution@pnb.com.ph.
Features:
Quoted in terms of Price.
Freely traded in the international and local markets and therefore subject to price fluctuations. Client can easily sell the bonds back to PNB anytime even before the maturity date but subject to current market price.
Receive the bonds interest through a fixed semi-annual coupon rate payment.
Minimum amount of placement: US$ 20,000
Settlement is three days after the day of transaction.
Documentation: PNB issues a Confirmation of Sale (CoS) to the investor. This COS also indicates that no certificates are to be issued to the investor but ownership of the Bonds are electronically transferred to the investor's pre-designated third party custodian
For inquiries and indicative rates, contact us at investmentsdistribution@pnb.com.ph.